Juventus defender Giorgio Chiellini has opened up on the two people that have let him down during his illustrious career, with the Italian revealing that Mario Balotelli needed a 'slap', while he also described Felipe Melo as the 'worst of the worst'.
The 35-year-old recently announced that his book 'Io, Giorgio' is set to be sold in stores from 12 May. The profits made from the book will go to a non-profit charity.
Taking the time to discuss what's in the book, Chiellini has opened up on how he feels about two certain players – and it's fair to say he didn't hold back. Oh, he's also spoken up on his hatred of Inter.
So let's not waste any time and get straight into what Chiellini said, shall we?
---
Chiellini on Balotelli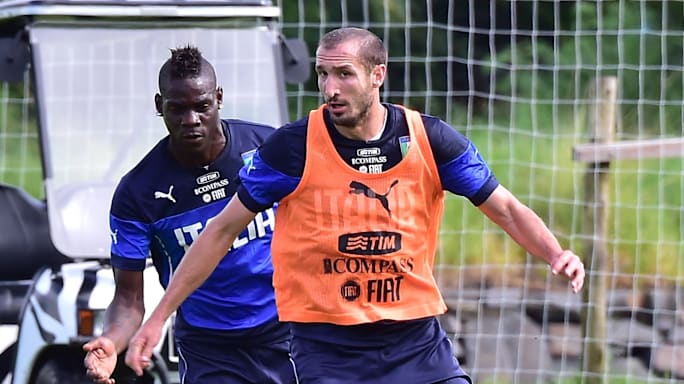 Chiellini and Balotelli were both part of the Italy squads at Euro 2012, the Confederations Cup in 2013 and the World Cup in 2014.
But it seems as though the Italian centre-back was left far from pleased with Balotelli's antics, and unwillingness to help. The striker has forged a reputation over the years for being lazy and irresponsible at points, but Balotelli has always hit back at his critics.
He's even managed to do so during matches, as well – the 'Why always me?' undershirt was proudly unveiled after scoring in a Manchester derby.
Well, Chiellini has a pretty good idea why he thinks it's always him.
"I was let down by two players and I confirm everything I wrote in the book," Chiellini told La Repubblica (via Football Italia).
"Balotelli is a negative person, with no respect for the group. During the Confederations Cup against Brazil in 2013, he didn't lend a helping hand for anything, he did deserve a slap. Some people thought he was among the top five strikers in the world, but I never even considered him in the top ten or 20."
When asked whether he thinks it will now be awkward to face off against Balotelli, the Juventus defender added: "I hold no ill-will, nor do I have any need for it. If I need to share something with these players, I will do so. I am not everyone's best friend, but they are the only two who went beyond all acceptable limits.
"As far as I am concerned, the problem is not if you play badly or have a few nights out, but if you show a lack of respect and have nothing inside of you. Once can happen, but not if it's a recurring theme."
Chiellini hasn't pulled any punches here, that much is clear. But luckily for Balotelli at least, he wasn't the only one to be brought up….
---
Chiellini Labels Felipe Melo 'Worst of the Worst' – But Wait…Melo Hits Back!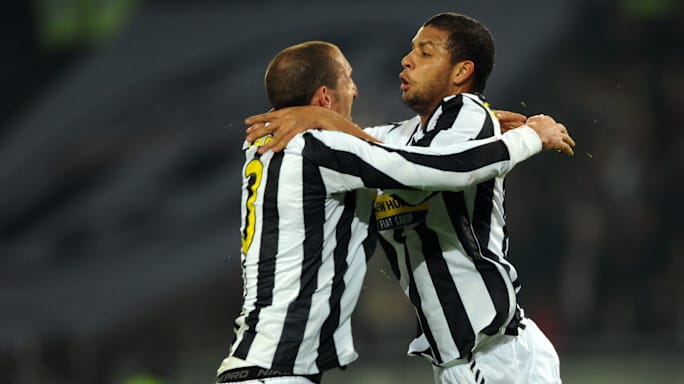 The criticism of Balotelli may have been somewhat scathing, but it was nothing compared to how he dug into Felipe Melo. Chiellini described the Brazilian midfielder as the worst of the lot. He said: "There was someone worse, Felipe Melo: really the worst of the worst.
"I cannot abide people who lack respect, those who always want to be contrarians. With him around, it was permanently likely to break out into a brawl. I told the directors that, too: he is a bad apple."
Clearly, Chiellini's comments didn't sit well with Melo, who has responded rather promptly – in fiery fashion.
"I'd like to know what incidents he was referring to," Melo told La Gazzetta dello Sport. "When I was in Turin, I never lacked respect for anyone: teammates, directors or Juventus in general. At this point, though, I have no respect for him. And I never will have.
"Well, he was always a coward who'd wet himself…Besides, it's too easy to be nasty about someone in a book. Perhaps 'this defender' is still angry with me, because when I went to Galatasaray, we gave his Juve some 'slaps' and knocked them out of the Champions League. Or that Inter won everything and I am an Interista.
"This is what Chiellini is like, he always acts as if he's the greatest…I am also reminded that we beat Italy 3-0 in the 2009 Confederations Cup, won eventually by Brazil. Perhaps he's still bitter about that too, seeing as he's won nothing at international level with Italy."
It's hard to find too many people in football that lack respect for Chiellini, but Melo is definitely one of them. This probably isn't the last we've heard of this.
---
Chiellini on Hating Inter…Purely in a Sporting Way Chiellini has also revealed that a sporting rivalry is what spurs a player – and a team – on to go and beat their rival, therefore making hatred a good thing in football. But Chiellini was keen to insist that it is merely a 'sporting hatred', and admitted that he doesn't have an issue with the majority of players he battles with after the game.
He continued: "I think people understand what I mean and I don't wish to be misinterpreted. I hate Inter in a sporting way just as Michael Jordan hates the Pistons. I can't help but hate Inter, but 99.9 per cent of the time that I met up with players off the field after we tore each other to shreds on it, we can have a good laugh.
"In fact, when I injured my knee last year, the message that gave me the most pleasure was from Javier Zanetti. Sporting hatred is what pushes you on to beat a rival and, if given the right meaning, is an essential component of sport."
---
Let'