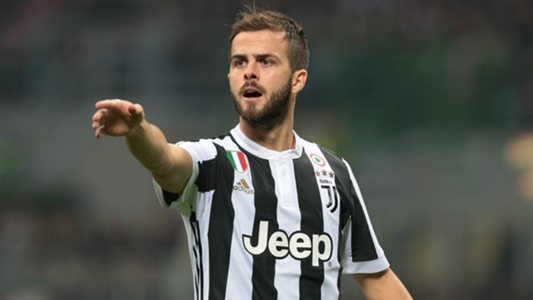 Juventus midfielder Miralem Pjanic says critics of his side's 2-2 draw with Tottenham do not appreciate the strength of the Premier League side.
Juve raced into a 2-0 lead inside the first 10 minutes of the first leg of the Champions League last-16 tie, but goals from Harry Kane and Christian Eriksen sealed a draw for Spurs to put them in the driving seat ahead of the return game at Wembley.
The Serie A champions faced a lot of criticism for their performance in Turin, prompting striker Gonzalo Higuain, who scored both of their goals, to blast the "armchair fans" for their comments.
And Pjanic insists Juve should not be too disappointed with the result against Mauricio Pochettino's side.
"It was too much [criticism] because we faced Tottenham, who are a very good team from the midfield up," he told Premium Sport.
[embedded content]
"They're a quality team, so maybe those who criticised didn't know Tottenham.
"We should have managed the game better at 2-0 but it's not over. We believe in ourselves and obviously we want to go through."
While Juve's European campaign is still alive, Serie A leaders Napoli exited the Europa League on Thursday, with their 2-0 win at RB Leipzig not enough to avoid an aggregate defeat on away goals.
Pjanic expects them to go all out to win the title now but warns Juve are determined to claim every trophy they can.
"Napoli are our great rival for the Scudetto. It's a pity for them: they would have gone a long way in Europe," he said.
"I think we'll be fighting with Napoli until the end and the head-to-head match could be decisive. We're out to win the Scudetto, and to get to the end in the Coppa Italia and the Champions League."
Pjanic hopes the return of Blaise Matuidi, who has missed Juve's last three games with a hamstring injury, will galvanise the team.
"I knew Blaise before. He's an aggressive player who gives you a lot of physicality and running. He helps me a lot, he integrated into the group and immediately became an important player. His return will certainly be valuable for us," he added.
Let'