After watching an average but experienced Real Madrid side claim an 11th European Cup on Saturday, the Bianconeri now know they can conquer the continent by signing proven winners
---

COMMENT

---
There's an old saying in football: 'You don't play well in finals; you win them'. Saturday's Champions League showdown at San Siro was a perfect case in point. Real Madrid were the victors – yet there is no way that they could lay claim to being the best team in Europe.
Atletico beat two better sides in the last eight and the semis. Real weren't even the better side on the night. They are least impressive winners of the Champions League since Chelsea in 2012.
To some sensitive souls, that might sound like the kind of bitterness propagated by the 50,000 clowns who signed a petition to have Los Blancos stripped of their first five European Cups, but it's merely a conclusion based on the fact that Real went through the entire tournament without having to face a single former winner of the continental competition.
Also, at no point during the knockout stage – the supposed business end of the Champions League – did they have to take on a domestic title winner, either from this season or last. Their performance in the final was average at best.
On an individual level, Sergio Ramos once again proved a man for the big occasion, Casemiro underlined both his worth and importance to Zinedine Zidane's side, while Gareth Bale ran himself into ground. However, while it was nice of Cristiano Ronaldo to turn up for the final spot-kick in the penalty shootout, in truth, Madrid's star men did not shine at San Siro.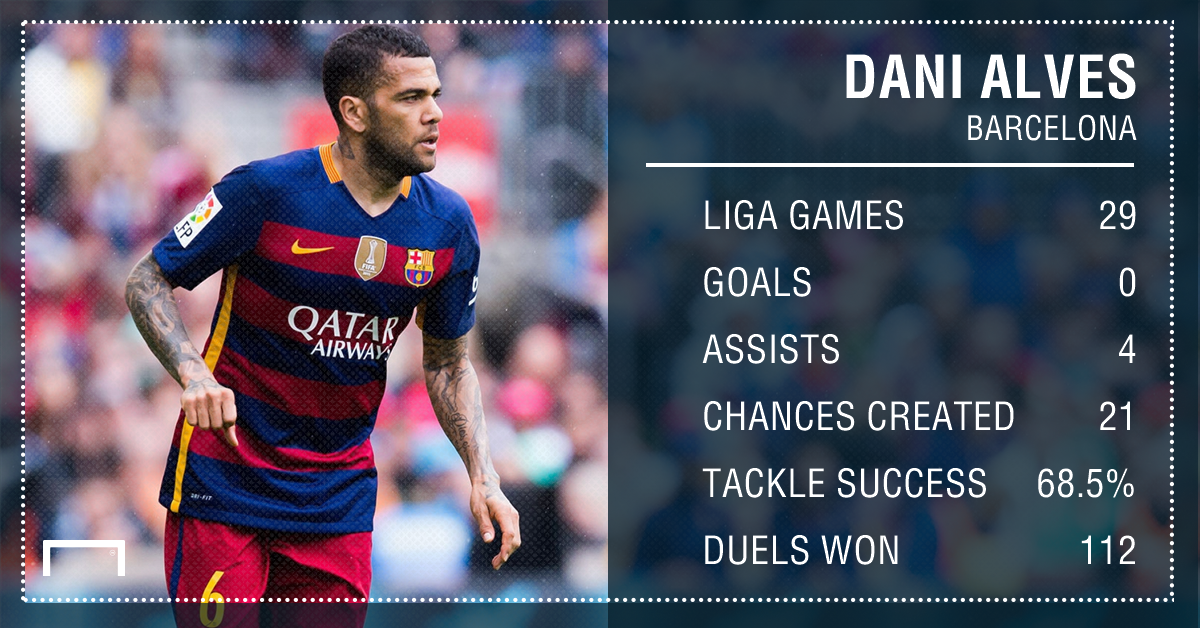 Despite that, they found a way to win. Just as they had two years ago against the same situation. Also, this was their 11th European Cup triumph as a club. Madrid know how to win and, as Ronaldo shrewdly pointed out afterwards: "Our team showed more experience and we showed it by scoring all the penalties."
Experience and belief count for a lot when it comes to conquering Europe, which is precisely why Juventus are presently on the verge of signing both Dani Alves and Javier Mascherano from Barcelona.
The Bianconeri could hardly be accused of lacking winners. Several members of their squad have won five successive Scudetti, as well as back-to-back doubles. However, they have fallen short in Europe for the past two seasons.
However, as former Juve striker Gianluca Vialli told Goal on Monday: "They deservedly got to the final last year and they only lost to an unbeatable Barcelona side. This year, they went out to Bayern Munich but they were 30 seconds from knocking them out. So, I think that they are there or thereabouts, alongside the rest of the top clubs in Europe."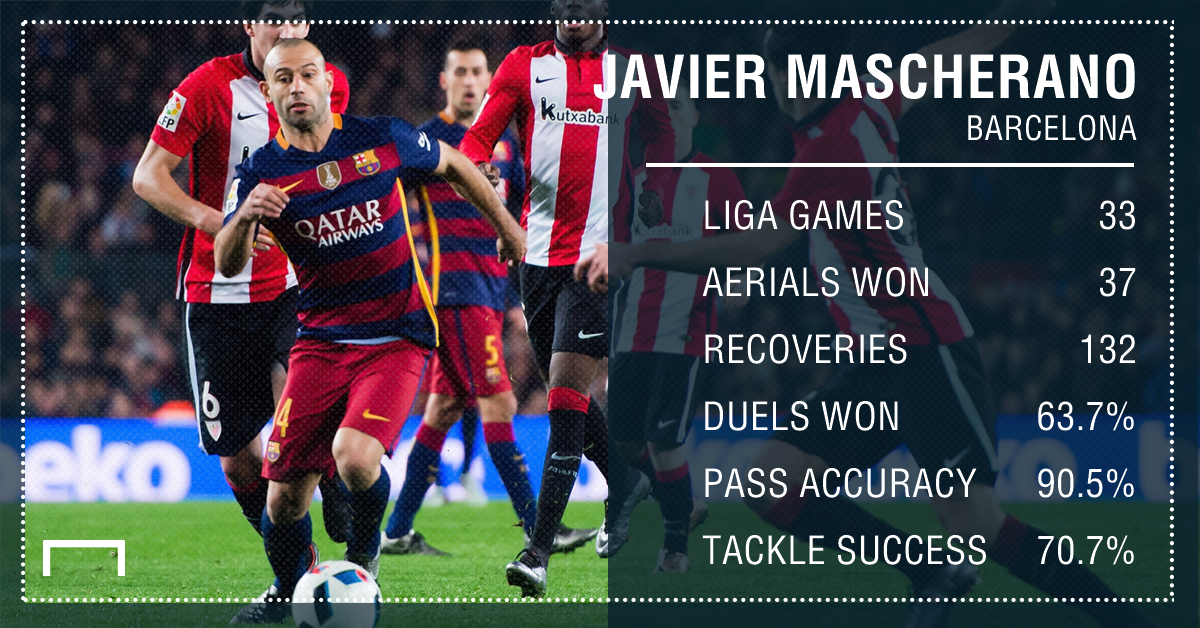 Indeed, it was difficult not to look at Saturday's final and suspect that the Bianconeri would have beaten Real; just as they did in the semis 12 months ago. Consequently, Juve's summer transfer strategy is about quality rather than quantity. Their primary concern is on recruiting players capable of taking that one final step towards Champions League glory. They want winners.
In that sense, the likely acquisitions of Dani Alves and Mascherano make sense. The pair may be 33 and 31, respectively, but they have lifted five Champions League trophies between them. Furthermore, while Alves may no longer be as dynamic as he once was, he remains the most dangerous attacking right-back in the world. Given he is likely to be entrusted with a wing-back role in Turin, with the best back three in the game stationed behind him, it is easy to envisage him flourishing with even less defensive responsibilities than he is used to at Barca.
Mascherano would also be reinvigorated by a move to Juventus Stadium. The Argentine wants to return to his original defensive midfield role – and the Bianconeri are offering him the opportunity to do just that. Besides, regardless of his position, Mascherano still plays the game with the kind of intensity and drive that are considered prerequisites at Juve. He looks a perfect fit for the Old Lady.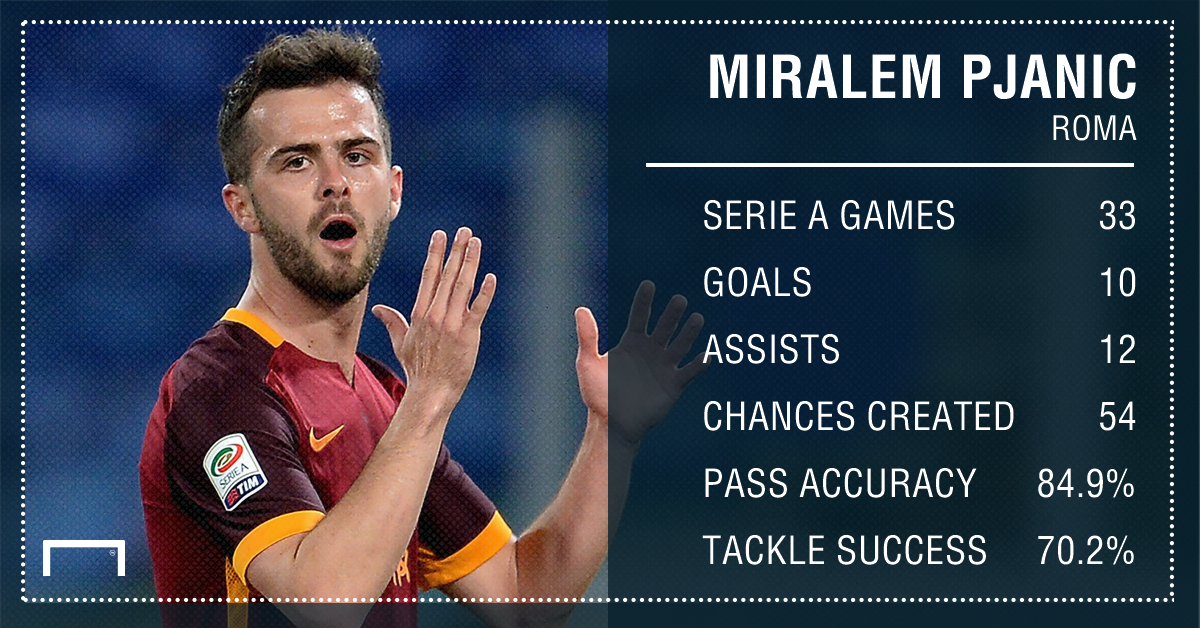 Of course, the same could also be said of Miralem Pjanic. While Juve are intent on adding even more experience to their ranks, they also covet Pjanic's precision passing and set-piece skills. The Roma ace struck 10 times in Serie A last season – on four occasions from free-kicks – and created 12 goals. He would represent an ideal addition to a Juve midfield still coming to terms with the loss of Andrea Pirlo, whose provided poise and dead-ball deliveries of the highest order.
Bianconeri boss Massimiliano Allegri is a huge admirer of the Bosnian but, as it stands, the Italian champions remain reluctant to meet his €37 million buy-out clause.
However, given Juve are poised to land the extra little bit of experience they are presently lacking at very low cost, they may ultimately decide that Pjanic's fee is a price worth paying. After all, as Ronaldo's Madrid underlined on Saturday at San Siro, composure and experience are precious commodities in the modern game. By signing Pjanic, Alves and Mascherano, Juve would be acquiring a healthy mix of both.