As the most successful and widely supported club in Italian football, Juventus has been home to no shortage of legendary players.
Over the years fans across the length and breadth of the country have packed any stadium the team graces with its presence, to see some of the game's greats don those famous striped shirts.
Here, that roll call of talent has been condensed to those who plied their trade in Turin in the past three decades; a period in which Juventus has claimed 13 (or 15 if the fans are counting) Serie A titles, five Coppas Italia and appeared in six Champions League finals. Not exactly a fallow period for the Old Lady.
---
Goalkeepers Gianluigi Buffon – The greatest goalkeeper of all time is not only a Juventus icon, but despite the enmity opposition fans have towards i gobbi – 'the hunchbacks', as Juve are often called – Buffon seems to have risen beyond club allegiances and is one of the most universally respected players in the game.
Angelo Peruzzi – A powerful, sturdy, reliable figure between the sticks for Juventus, Peruzzi dominated his area as the Old Lady won a trio of league titles and reached as many Champions League finals, captaining the side for the last two.
Wojciech Szczesny – Filling the chasm left by Buffon was always going to be a mammoth task for anyone unlucky enough to be burdened with it. Yet, Szczesny has approached this impossible job with respect and humility, making the transition smoother than anyone would have expected.
---
Centre Backs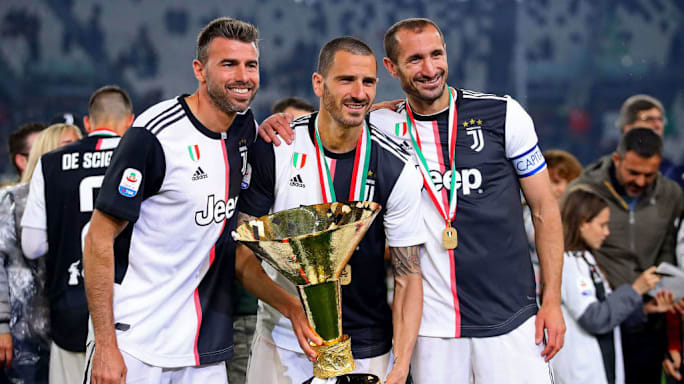 Giorgio Chiellini – Is there a greater sight in football than Chiellini thrusting his clenched fist into the air after charging towards his own goal to miraculously dispossess the opponent, touching nothing other than the ball? No, no there is not.
Fabio Cannavaro – The last defender to win the Ballon d'Or, Cannavaro was a true all-rounder in defence, capable of dispossessing opponents cleanly or through physicality. He only spent two seasons with the club but they were perhaps the peak of his career.
Leonardo Bonucci – Now back in black and white with that costly misadventure in Milan swiftly forgotten, Bonucci's ability to spray balls out from the edge of his box is a priceless weapon when Juventus are faced with a particularly obdurate opponent.
Andrea Barzagli – A wonderful embodiment of Italy's approach to seniority, Barzagli didn't join Juve until he was 30, but thrived in a formidable three-man defence which proved so reliable, the trio of Chiellini, Bonucci and himself – in front of Buffon – was often replicated in the national team.
---
Right Backs
Lilian Thuram – Having started his career as a winger, Thuram was simply a wonderful defender, more than adept at tucking inside to form a back three or wider as a full-back. After a rocky start to life in Turin, Thuram thrived with his athleticism and versatility earning him the status as one of the best defenders in the world,
Gianluca Zambrotta – Another wonderfully versatile player, Zambrotta's selfless running down the flanks was invaluable in Juve's success at the turn of the century.
---
Left Backs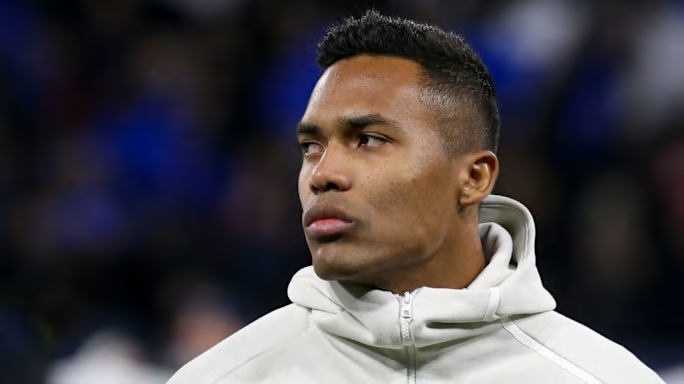 Gianluca Pessotto – When Roy Keane warned that Juve's most important players were not in attack 'but tough, wily defenders, guys nobody's ever heard of, who closed space down, timed their tackles to perfection, were instinctively in the right cover positions and read the game superbly', he was talking about the brilliant Gianluca Pessotto.
Alex Sandro – One of the more underrated players in the club's utterly dominant domestic successes in recent years, Sandro rarely squanders possession and is consistently one of Serie A's most creative outlets from defence.
---
Central Midfielders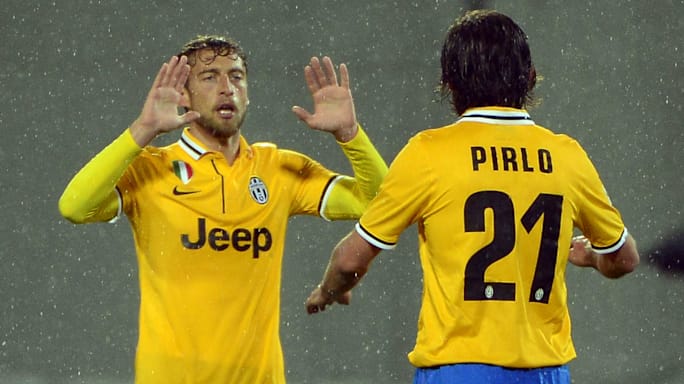 Edgar Davids – Marcelo Lippi described the Dutchman as his 'one-man engine room' and it was his partnership with Zinedine Zidane which gave Juve one of the greatest midfields of the era, winning three league titles and finishing runners-up in the Champions League twice in six years.
Antonio Conte – He may have had less hair in his playing days (you can be the judge of how that happened) but in Juve's midfield, Conte was the same energetic, combustible figure he is in the technical area today. Comfortable either centrally or out wide, the dependable general embodied the Italian backbone of the all-conquering side in the mid-90s.
Andrea Pirlo – Having been so carelessly tossed aside by Milan, Juventus snapped up the 32-year-old Pirlo whose calmness and immaculate distribution in front of their defence was fundamental to the club's first four titles in their current run of eight consecutive scudetti.
Claudio Marchisio – One of the few homegrown players Piedmont has produced in recent years; Marchisio, despite struggles with injury, offered box-to-box dynamism as he achieved the dreams he fostered from his days as a ballboy for the club in his youth.
---
Right Midfielders
Angelo Di Livio – Di Livio arrived at Juventus after nine seasons in the lower leagues of Italian football, but his versatility, tenacity and tactical flexibility saw him become one of the most integral players to the club's successes in the 90s.
Mauro Camoranesi – The loyal, aggressive and determined winger has slipped silently into the shadows of Juventus' history after dutifully patrolling the right flank for Juve between 2002 and 2010, but the World Cup winner was a picture of consistency and passion every time he stepped onto the pitch.
---
Left Midfielders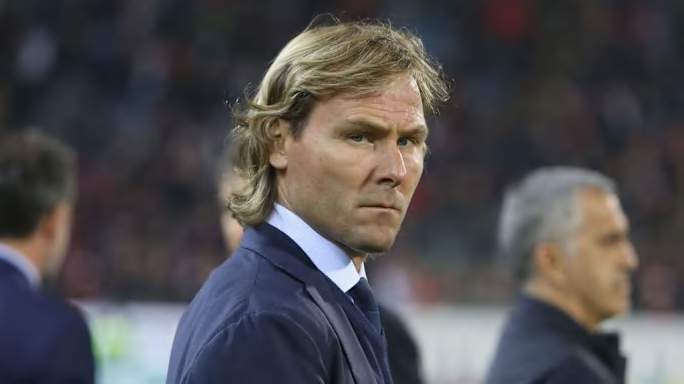 Pavel Nedvěd – The ultimate professional, the calibre of player Nedvěd was is evident from the fact that, after being signed as Zinedine Zidane's direct replacement, not only did Juve barely miss the Frenchman, they actually got better with Nedvěd in his place.
Cristiano Ronaldo – One of the greatest players of all time (technically 15th), Ronaldo has transferred his talents to Turin with little fuss, despite now being closer to 40 than 30.
---
Attacking Midfielders
Roberto Baggio – Arguably the greatest Italian player of all time, Baggio, surprisingly, played more games for Juventus than any other club in his five years there. The 'divine ponytail' rarely scored an unspectacular goal and in 200 games for Juve he netted 115 as he blossomed into a generational talent, winning the Ballon d'Or in 1993.
Zinedine Zidane – The sublime Frenchman didn't thrive in every season he had at Juventus, but during his five years in Italy, Zizou combined his unrivalled skillset with the Italian winning mentality as he became arguably the best player of his generation.
---
Strikers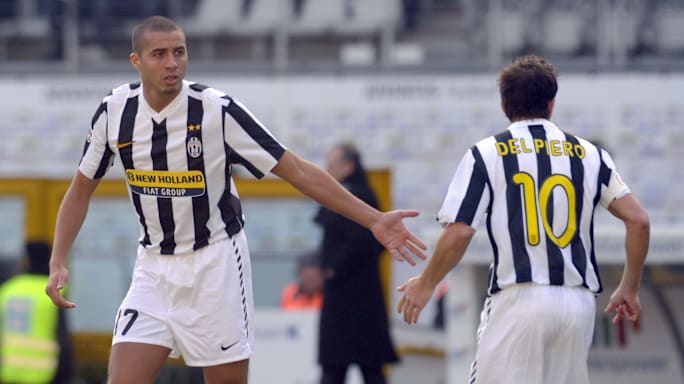 Alessandro Del Piero – A club icon, Del Piero combined grace and skill with efficiency in front of goal and was actually the last Juventus player to be Serie A's top scorer in 2008. This Capocannoniere title is made all the more impressive given Del Piero won it the year after he was top scorer in the second tier, sticking with Juventus even when they were relegated due to the Calciopoli scandal in 2006.
David Trezeguet – The Frenchman spent ten years with Juventus, forming one of the club's greatest double-acts with Del Piero at the sharp end of the pitch. Adept at finishing off either foot or with his head, Trezeguet was one of the most well-rounded strikers to ever wear those famous black and white stripes.
Gianluca Vialli – An all-action, muscular striker, the incredible feats of physical fitness Vialli displayed in each game made him stand out, but his ability with the ball at his feet (or on his forehead) should not be overlooked. As one of only two men in Juventus' history to captain the club to European glory, he's more than earned a place in the squad.
Pippo Inzaghi – Once described by his manager Carlo Ancelotti as 'the least selfless player in history', Inzaghi may have ignored a teammate in favour of a shot on goal more often than not but the striker's effectiveness in front of goal – unlike his technical ability – cannot be called into question.
---
Let'