Serie A officials have ruled out the possibility of completing the season via playoffs, insisting that all fixtures can be fulfilled – but the 2019/20 campaign must be completed by 31 August.
Italian football has been put on hold since the beginning of March, after the nation became Europe's most affected country by the coronavirus. But many believe that calcio can now continue as the number of new cases and deaths drops each day.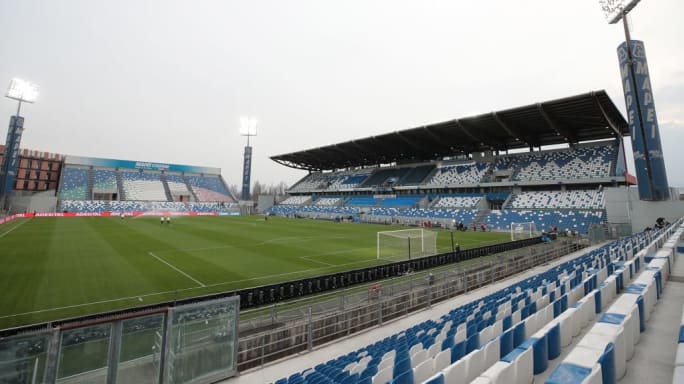 Sky Sport Italia reports that the FIGC has voted against playoffs being used to settle the eventual winners, as well as the relegation places in Italy's top three leagues – while Serie A, B and C must be finished by 20 August, with all football ending no later than ten days after.
This end date is crucial to the football governing body, as their intention is to begin the 2020/21 Serie A campaign on 1 September, according to Football Italia. The Italian football outlet also reports that it is becoming increasingly likely that football from Serie D and below will be cancelled, with no intention of completing the remaining fixtures.
The football landscape is constantly shifting in Italy as they look to find a fair and appropriate way to end the 2019/20 season. But many are aware that there is the unprecedented possibility of Juventus missing out on the title for the first time in nine years, as dark horses Lazio have mounted an incredible attack on their scudetto reign. Le Aquile currently sit one point behind I Bianconeri in the table, and Serie A viewers are desperate to see this season play out in an authentic and fitting manner – with plenty hoping for an upset in the title race.
So it would appear that calcio is nearing its return – or not, perhaps. The Italian Federation confirmed on Tuesday that no matches will take place before 14 June, leaving only a six-week period to complete the campaign.
Let'