The Bianconeri were relegated to Serie B in 2006 but now they are Champions League finalists, as strong off the field as they are on it
---
SPECIAL REPORT
---
"A cyclone" is how Beppe Marotta describes 'Calciopoli ', a swirling scandal that swept through Italian football in 2006 and reduced Juventus to rubble.
When he arrived in Turin four years on from the club's relegation to Serie B, the Old Lady was back in the top flight but still struggling with a sense of loss.
"We found a disheartened atmosphere but, above all else, there was no football culture," the Juventus CEO explained. "That's what the president and we directors tried to bring to the club."
EXCLUSIVE: Ronaldo or Dybala goal offer
That president was Andrea Agnelli and even his surname offered Juve's beleaguered fan base hope of a renaissance. Not since his father Umberto's reign had ended in 1962 had a member of the Agnelli family held the most prestigious position at the most loved – and hated – club in Italy.
Andrea may have been a member of the country's financial and footballing aristocracy but he was, first and foremost, a Juve fan. He was as shocked as he was pained by the state of the club, which was coming off the back of a dismal seventh-placed finish in Serie A. He saw not only a broken club but a broken system. Even today, he claims that in Italy there is "a total absence of medium-to-long term vision. The Italian system thinks about earning one or two million today, rather than 10 million tomorrow."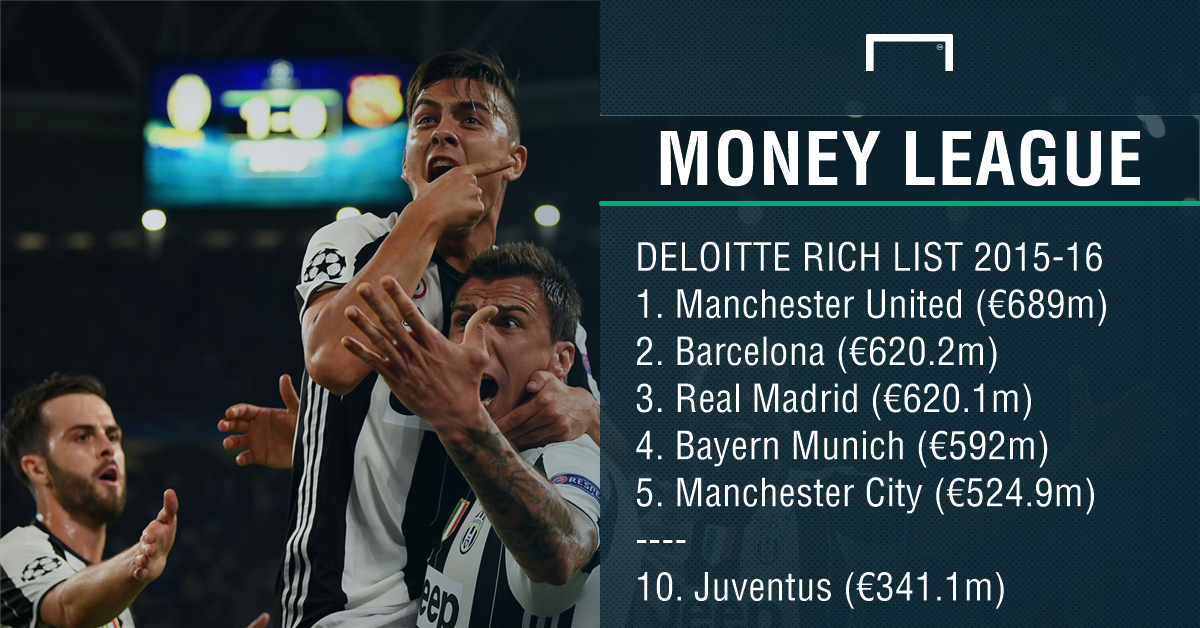 Agnelli, though, certainly does not lack foresight. He first created a clearly defined club structure, immediately appointing Marotta as general director and Fabio Paratici as sporting director, before later bringing former fan favourite Pavel Nedved on board as vice-president. Marotta and Paratici had already constructed an exciting squad together at Sampdoria, while Nedved has proven an equally shrewd addition, a Ballon d'Or winner who serves as a beloved intermediary between the players and the president. By the time of the Czech's arrival in 2012, Agnelli had already started reinventing the Juventus brand.
The wheels may have already been in motion regarding the construction of a new home – which facilitated an 'English-style' atmosphere that has driven the team's sporting and financial success – but Agnelli managed the move masterfully.
The JStadium (soon to become the Allianz Stadium) would be quickly complemented by the JVillage and the JMuseum. Most recently, the club's crest has been revamped and while it is certainly not to everyone's tastes, it is entirely in keeping with Agnelli's vision of the future, a symbol of the club's modernisation.
He has been bold, innovative – even overseeing a commercial deal with 'Checco', a baby accessories company – and, most importantly, successful. After dropping to an all-time low of 13th place in Deloitte's Football Money League in 2011, Juve have now reclaimed their place in the top 10, with their revenue having risen from €172 million to €388m by the end of the last financial year. The next best Italian team, AC Milan, sit 16th.
Juventus v Madrid: Team News & TV
"What we have done in a time of crisis is unprecedented," Agnelli enthused at the club's assembly in October.
Indeed, Italy's recession ultimately caught up with several grossly mismanaged Serie A sides, chief among them Inter and AC Milan, which as Tim Bridge, author of Deloitte's Football Money League, tells Goal, contributed to the unique economic growth of the well-run Bianconeri.
"Juve rather impressively identified the problems with the old Italian model of clubs renting a stadium off the local council and took the rather bold decision to not only build their own, but also reduce the capacity from around 80,000 to 41,000," he acknowledges.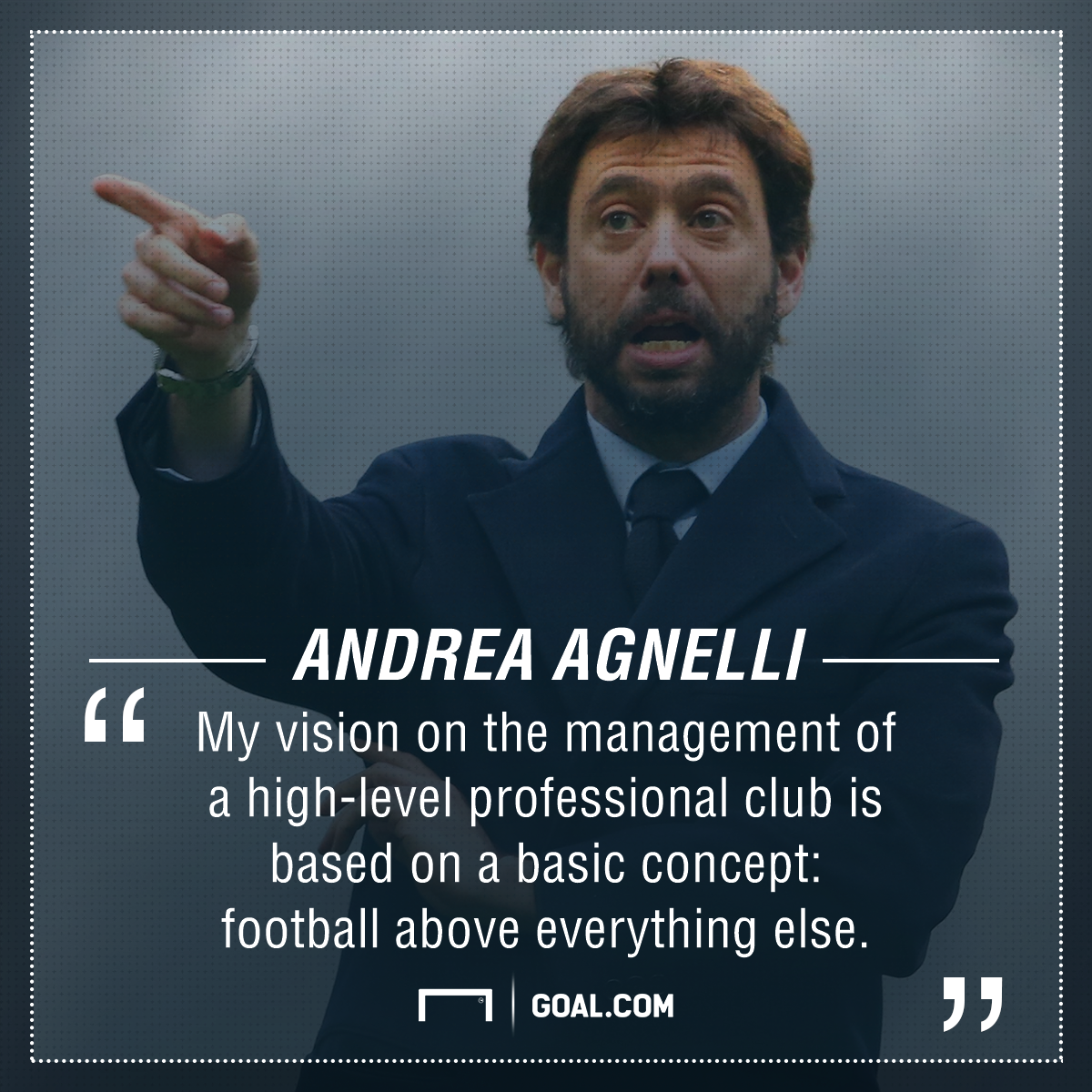 "By doing so, they created a demand for tickets and a safe, secure environment that attracted a new audience to their games. That set them apart from all of their traditional rivals. However, Juve have also benefited enormously from the other Italian clubs' poor results in European competition because it has allowed them to keep almost the entire market pool from Italy's Champions League TV revenue all for themselves."
However, while Juve have become a money-making model for every other Serie A side, Agnelli differs from many of his peers in that his primary concern is making money for the club – not himself.
"My vision of the management of a professional club at the highest level is based on one concept," he has previously explained, "and that is 'Football above everything else.'"
Consequently, Agnelli has given Moratta and Paratici more and more money to work with – and they have almost always spent it shrewdly.
There were notable early failures – Milos Krasic for one – but Juve's record in the market since 2011 is staggeringly good. 'The BBC' of Andrea Barzagli, Leonardo Bonucci and Giorgio Chiellini, the greatest backline of the modern era, was assembled at a cost of €23.6m. Carlos Tevez was picked up for just €11m. Andrea Pirlo – "my greatest ever signing", as Marotta calls him – arrived on a free, as did Sami Khedira, Dani Alves and Paul Pogba, who was sold to Manchester United last summer for a world-record €105m fee.
Zidane: A Galactico for Galacticos
Now viewed as a master of the market, Marotta was recently asked how he selects his signings? He replied, "In two ways: We either take someone who is already an established champion: look at Dani Alves, [Mario] Mandzukic, Khedira, [Gonzalo] Higuain and so on. Or, we look for talent. But only a talent who can become a champion.
"That means someone who has not only the technical qualities but also the human values to turn into a champion, as happened with [Paulo] Dybala, for example."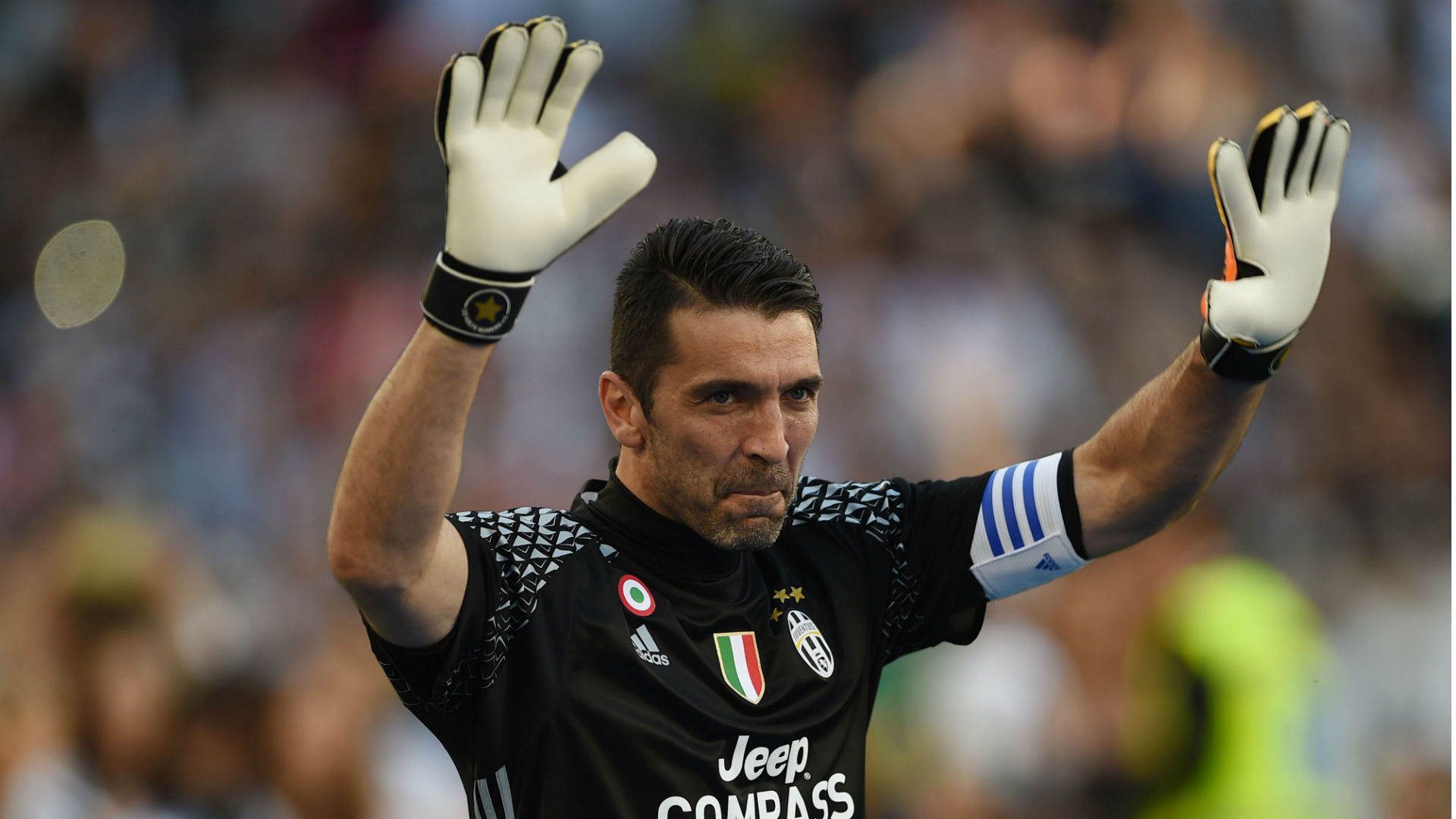 Juve will not buy a player who does not buy into the club culture that Agnelli has so carefully cultivated. Of course, showing new arrivals 'lo stile Juve' (The Juve style) is made easier by the presence of players like captain Gianluigi Buffon.
As former Juve captain Gianluca Vialli says, "Gigi represents everything it means to be Juve: hunger, humility, ruthlessness, a sense of belonging."
Buffon was one of the select few to endure what he calls "a summer of understandable exits" and stay at Juventus despite their demotion to Serie B in 2006. Two weeks ago, he claimed his sixth successive Scudetto and, Buffon being Buffon, promptly paid tribute to "those who work on the pitch and off the pitch to allow me to do my best, all of this wouldn't be possible.
"And the most amazing this is that all of this is still not over."
Juventus vs Madrid: Combined XI
Indeed, on Saturday, they will face Real Madrid in the Champions League final. Victory over a side assembled at a cost of €638.2m (Juve's squad cost 215.9m less)  would represent the culmination and vindication of everything Agnelli and his directors have done over the past seven years.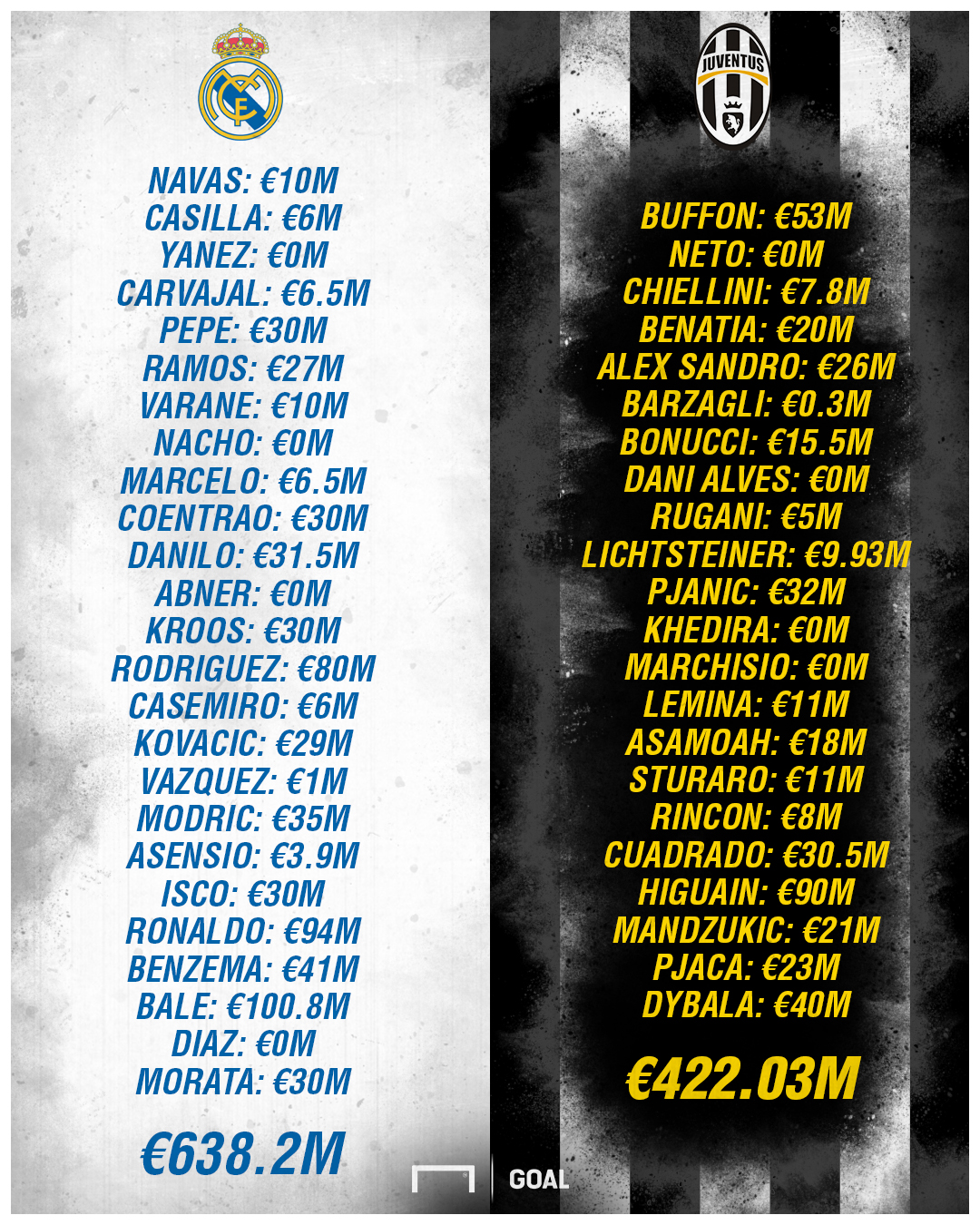 They could, of course, have conquered the continent in 2015 but they were beaten in Berlin by Barcelona. Even Marotta admits, though, that they hadn't expected to be there. After years of continental disappointment under the otherwise inspirational Antonio Conte – another crucial figure in reasserting the club's domestic dominance when he arrived as coach in 2011 – Juve's final appearance in what was Massimiliano Allegri's first season had taken even his bosses by surprise.
That 3-1 loss served as a lesson – as did the following year's last-16 defeat to Bayern Munich – and Juve learned from it. While they had laid the foundations for domestic dominance, it was clear to them that they needed to make another leap in quality.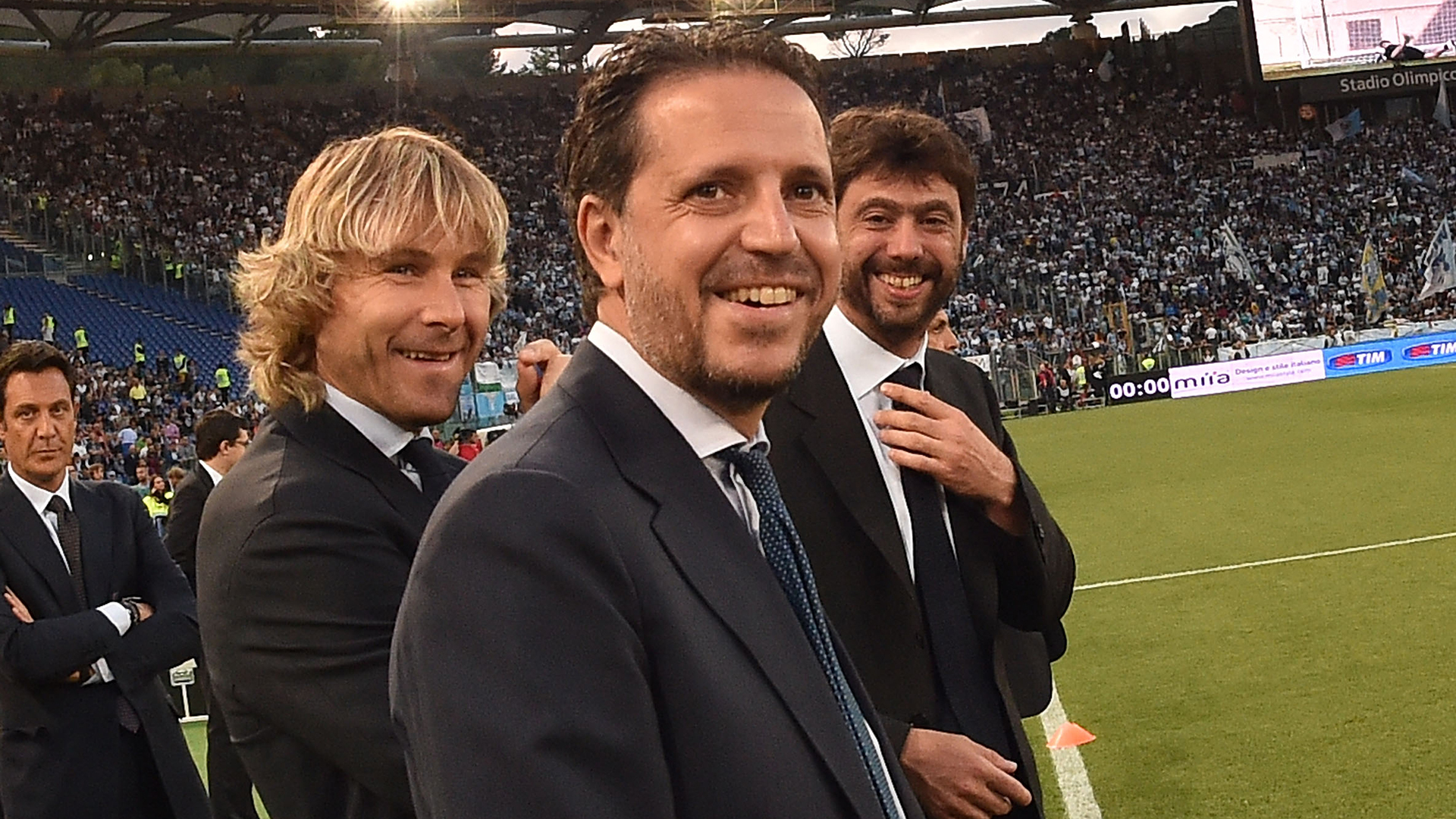 After years of practicing prudence in the transfer market, Juve enacted the €32m buy-out clause in Miralem Pjanic's buy-out clause at Roma before doing the very same thing to prise Gonzalo Higuain away from Napoli. This time, the fee was an eye-watering €90m, the fourth-highest transfer fee in history.
It has already proven a price worth paying.
"The Cardiff final was born last summer," Marotta argues. "It was a transfer market campaign designed specifically for this objective.
"Andrea, Pavel, Fabio and myself, together with the coach, we had decided to raise the bar. We said to ourselves, 'In Italy, we understood the right recipe for success; now let's see if we can now also go all the way in Europe.'"
On Saturday, they will get their answer. Juve have already proven themselves the best team in Europe off the field – all that remains is to do likewise on it.