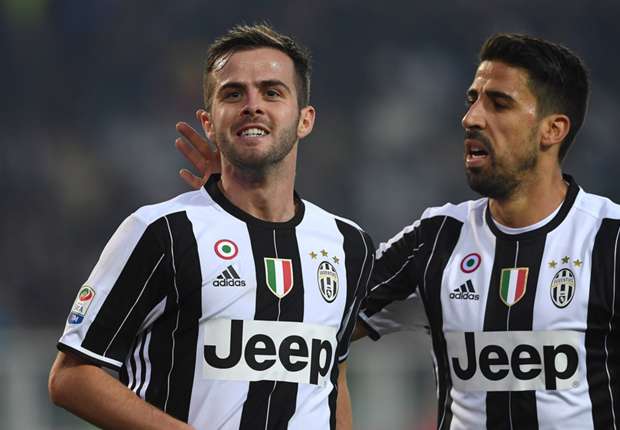 Ahead of Friday night's Serie A game at Atalanta, the Bosnian midfielder was given a rub down by a team-mate
Miralem Pjanic seemingly has a new masseur at Juventus in the form of fellow midfielder Sami Khedira.
Conte: My heart is in Italy
A video released on social media showed the pair together in the physio's room, with Khedira giving his team-mate a rub down.
Pjanic, however, sought the aid of massage cream for the midfielder, though Khedira had other ideas, jokingly pretending to spit on the Bosnian's leg
[embedded content]
Juventus will be aiming to take another step closer to the Serie A title on Friday night when they take on Atalanta away from home.